The Voice 6 Blind Auditions Continue Tonight
|
February 25, 2014 at 1:30 PM EST
Tonight The Voice 6 season premiere of Blind Auditions continue and we'll be reporting live results throughout the night starting at 8PM ET/PT for the one-hour episode.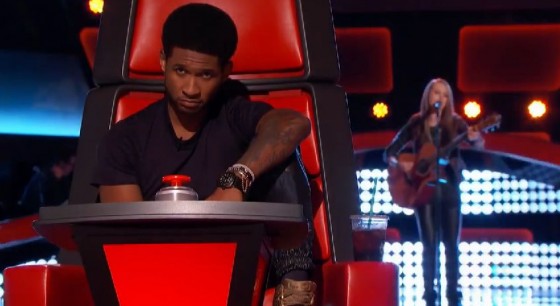 So far the Team standings have Usher in the lead with three singers on his team, Adam & Shakira both at two, and lonely Blake in the back with just one singer. Check our results from last night's show to see which team each singer picked and who went home.
With a shorter show tonight on The Voice we're likely to get just five or six singers through the doors and on the stage which means the talent needs to be great. What a relief NBC isn't running three nights of two-hour premiere episodes again this year!
Join us tonight during the Blind Auditions and share your thoughts on which singers were the best and who should be cut from The Voice 6.
Dawn & Hawkes perform on The Voice 6:

Read more recent articles:
« The Voice Results Last Night... | Madilyn Paige – Titanium... »
SHARE YOUR THOUGHTS! LEAVE A COMMENT NOW:
Commenting Rules:
Keep the conversation civil and on topic. If your comment does not add to the conversation or is insulting to others, it will be removed. Debate intelligently. No ALL-CAPS.