The Voice Results: Who Went Home Last Night? 4/8/2014
|
April 9, 2014 at 7:30 AM EST
The Voice results are in for who went home last night from the first round of Playoffs featuring Team Blake. Five performed, but only three could move on. So who did Blake cut?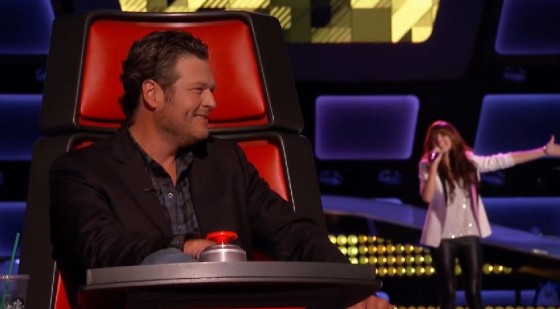 Team Blake is looking very strong this season and has some real contenders which was going to make his choices extremely difficult for Tuesday's results show.
Performing for Blake this week was Sisaundra Lewis, Ryan Whyte Maloney, Audra McLaughlin, Jake Worthington, and Madilyn Paige. Here are your The Voice results for last night.
Singers moving on past the Playoffs for Team Blake are:
Sisaundra Lewis
Audra McLaughlin
Jake Worthington
Who went home last night on The Voice?
Madilyn Paige
Ryan Whyte Maloney
Did Blake Shelton make the right choice when it came to deciding who would be cut from the competition? Next week we'll see performers from the other teams as the Playoffs continue on The Voice.
Ryan Whyte Maloney performs "Second Chance"

Read more recent articles:
« The Voice 2014 Playoffs Episode 1... | The Voice 2014 Playoffs Episode 2... »
SHARE YOUR THOUGHTS! LEAVE A COMMENT NOW:
Commenting Rules:
Keep the conversation civil and on topic. If your comment does not add to the conversation or is insulting to others, it will be removed. Debate intelligently. No ALL-CAPS.