Bria Kelly – Steamroller Blues – The Voice 2014
|
February 24, 2014 at 11:00 AM EST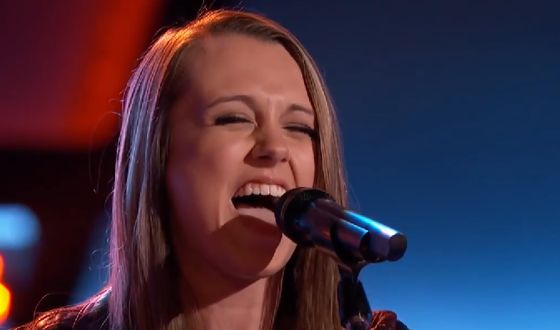 Bria Kelly sings "Steamroller Blues" tonight on The Voice 2014 as part of the Season 6 premiere event starting at 8PM ET/PT only on NBC.
As part of her blind audition Bria goes with a soulful song pick and it was definitely the right choice. Coach Blake immediately spins his chair to nab her for his team but Adam Levine isn't far behind with a competitive bid.
They're not alone though as Shakira then Usher hit their buttons as well. They took turns in the opposite order of Christina Grimmie's performance.
The coaches are too busy clapping for Bria for us to get any feedback from them in this clip. Though we do get to hear Usher declare Bria as "The Voice." Wait a second, Usher just told us he was going to win The Voice 2014 with Grimmie. Ah well.
So which team did Bria Kelly pick for Season 6? Find out tonight on NBC with the season premiere and we'll join you here then for updates and performances all night.
Bria Kelly – Steamroller Blues – The Voice 2014:
Read more recent articles:
« Christina Grimmie – Wrecking... | TJ Wilkins – Bennie And The... »
SHARE YOUR THOUGHTS! LEAVE A COMMENT NOW:
Commenting Rules:
Keep the conversation civil and on topic. If your comment does not add to the conversation or is insulting to others, it will be removed. Debate intelligently. No ALL-CAPS.